November 1& 2, 2014
This Years Theme Tile Creations by our Members for Juried Show.
Feathered Friends!
Juried Entries 
This years winners are… 
 ATNW Award 
Tile Heritage Award 
Status Award  
Commemorative  Tile 
Raffle Mirror
Saturday and Sunday
Saturday, Nov. 1st, 10-5 pm
Sunday, Nov. 2nd, 11-3 pm
The Center for Urban  Horticulture: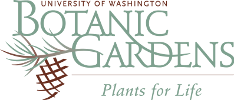 Beautiful location, great  staff, plenty of free parking  and lots of amenities. We will have room for plenty of vendors, workshops, multimedia displays and outdoor settings for garden art.    Mark Your Calendars – dont miss out!
Location:

3501 NE 41st St., Seattle
UW Center for Urban  Horticulture
Artist Entry Info:
1. READ and Fill out,  send Prospectus and table fees to:
ATNW   PO Box 84872, Seattle, WA 98124
OR   email to info@artisantilenw.org
along with paying online  via Paypal.
2.  Distribute Press Release
3.  Sign up for committee duties
4.  Mark your calendar for deadlines.
PRESS RELEASE FORM:
Press release 2014(1)  pdf  Right click and open in new tab
Press release 2014(1)   word – download
2014 Prospectus Form
ATNW 2014 Tile Fest Prospectus  PDF File  right click and open in new tab
Note: Show application deadline needs to be postmarked by Sept. 5th.
Fee increases by $25 after that date.
Juried show entry needs to be emailed by October 8th.
Please mail in Paperwork and Check to PO Box 84872, Seattle, WA 98124